The Centre for Sustainable Cooling
A first of a kind centre paving the way for a future where sustainable and resilient cooling is not just a technological innovation but a societal transformation. Through the intersection of technology, policy, finance, and human behaviour, we aim to facilitate a world where sustainable, resilient and equitable cooling and cold-chains are recognised for what they really are -  critical infrastructure essential to improving the quality of life for all and safeguarding the planet for generations to come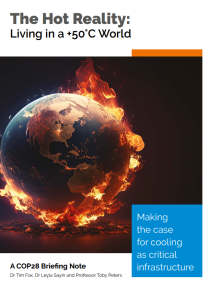 Experts from the University of Birmingham are calling for global cooling and cold chain to be considered as critical infrastructure.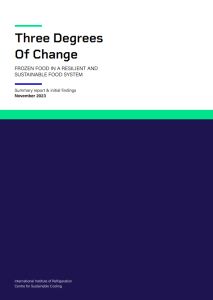 New research has shown that raising the temperature of frozen food by just 3°C could safely reduce food loss and cut carbon emissions.
"Cooling is the backbone of our society. It's an invisible industry, sustaining food and pharma"